2. The Chumphon View point. As I was said, from there you can see 3 islands at once in different directions.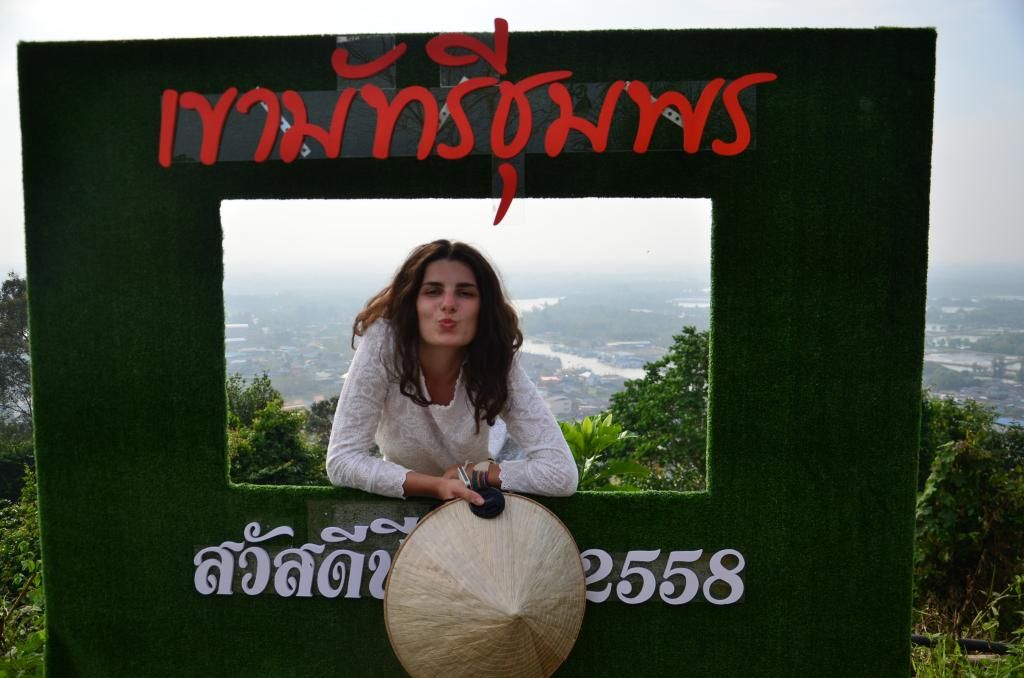 Please notice, while we were celebrating the 2015 New Year, they are already in the 2558 year, more than 500 years ahead of us.
3. Wat Pa Yang. This is probably the most beautiful temple after the Grand Palace in Bangkok. It is unusual because it has a line of bells around the statute of Buddha and you have to ring every bell for 2 times and finally, after you finish, you should think of a wish and pray for it. At the top, there is another golden temple, also with many bells surrounding, impressing as well, with the view to the jungle.
5. To be honest sometimes I got confused between all those strange names and I do not remeber how this place is named. All I know there is a cave and monks permanently live in the area. It has a beautiful view and inside the cave there is a big statute of Buddha (as in general the Buddhas statues are everywhere).
On the way, we stopped to add gasoline to the motorcycles and found a big family of locals. While waiting, they served us with fresh coconut, dirrectly from the coconut tree. They are very hospitable and curious about europeans.